BRB Bottomline: Although the UC-wide strike garnered a lot of attention around Sproul, not many students seem to be aware of the reasons behind it. This article analyzes one of the major causes of the protest, domestic outsourcing, and the various opinions regarding this business practice.
While many students rejoiced at the cancellation of several classes, the University of California's largest employee union, American Federation of State, County, and Municipal Employees (AFSCME)  Local 3299, and participating groups stood in solidarity to fight for workers' rights between October 23 to 25.
Comprised of service employees such as nurses, sanitation workers, and corrections officers, AFSCME advocates for equality within the workplace and increased opportunities for working families. AFSCME Local 3299 specifically represents more than 24,000 workers on the University of California campuses , ranging from employees at research laboratories, medical centers, and cafeterias.
At the center of the protest was the issue of domestic outsourcing, a business practice of hiring external groups to perform tasks that are generally performed within the business. The University of California (UC) has frequented this tactic, replacing union workers with workers from private contractors, causing discontent in employee unions like AFSCME.
Those supporting domestic outsourcing claim that work conditions for managerial employees improve when they work under specialized contractors. However, the most significant benefit of the UC's use of domestic outsourcing seems to be the minimization of labor costs. Hiring from private contractors is often cheaper than using union workers, especially as union workers have consistently asked for raised wages. Low wage workers— such as medical assistants, cafeteria workers — are paid on average $3.86 less per hour than union workers.
Opposers of domestic outsourcing, on the other hand, cite data from the U.S. Department of Labor, which concluded that the "outsourcing of labor services provides an explanation" for the "rise in wage inequality in developed economies during the last few decades" by reducing "the heterogeneity of workers within firms" and increasing "wage dispersion across firms and establishments".
Unionization allows for collective bargaining to promote workers' rights and protect workers' wages. Albeit cheap labor, opposers claim that  outsourcing contributes to wage inequality and socioeconomic stratification.
Why is Outsourcing Such a Contested Issue for the UC?
Marginalized Communities
Jobs provided by the UC often act as "ladders to the middle class for marginalized communities", according to Owen Li, an AFSCME researcher, in an interview. The process of outsourcing often disproportionately affects such communities. Gender and racial inequalities have been observed,  an AFSCME report based on payroll data found that white men are less likely to be fired from service and patient care jobs than workers of color.
Outsourcing to ICE Collaborators
In light of President Trump's immigration policies that separate families at the border, labor leaders of the AFSCME submitted a formal request to discontinue outsourcing to ICE collaborators. The AFSCME's analysis of the UC's vendor reports showed that the UC spent at least $281 million on services from companies under contract with the ICE. "'UC outsources jobs to ICE collaborators for the same reason that ICE does. They want to pay their workers less." stated Maricruz Manzanarez, AFSCME's Immigration Committee Chair, in an interview with the SF Chronicle. Many of the workers affected by outsourcing to such companies –like the families detained by the ICE– are immigrants.
Supporting the Local Economy
As one of the biggest employers in California, the local economy is somewhat reliant on the UC and many Californians depend working for the UC to maintain a living wage. In fact, a report from the UC states that in 2011 a total of 258,000 California jobs are directly attributed to UC employment.  The process of outsourcing may be robbing jobs from workers in our community. What social responsibility do employers have to protect the interests of low to middle income workers who rely on them for survival?
The UC continues to claim that the AFSCME's requests to stop domestic outsourcing are steering attention away from the union's main goal– increasing worker wages. University spokesperson Claire Doan stated in an interview, "Everything else AFSCME leaders are trying to bring into the fold is to distract from the fact that they are making unreasonable…demands about wages".  However, there seems to be validity in the inequality that outsourcing may be causing, presenting a strong need for more productive discussions between the labor unions and the University.
As students at Cal, it is vital that we increase awareness of the inner workings of the UC system. By looking deeper at the reasons behind the strike and having a greater understanding the various sides of issues like outsourcing, we can better support the efforts of those that allow our school to function the way it does.
We send new articles every week straight to your email.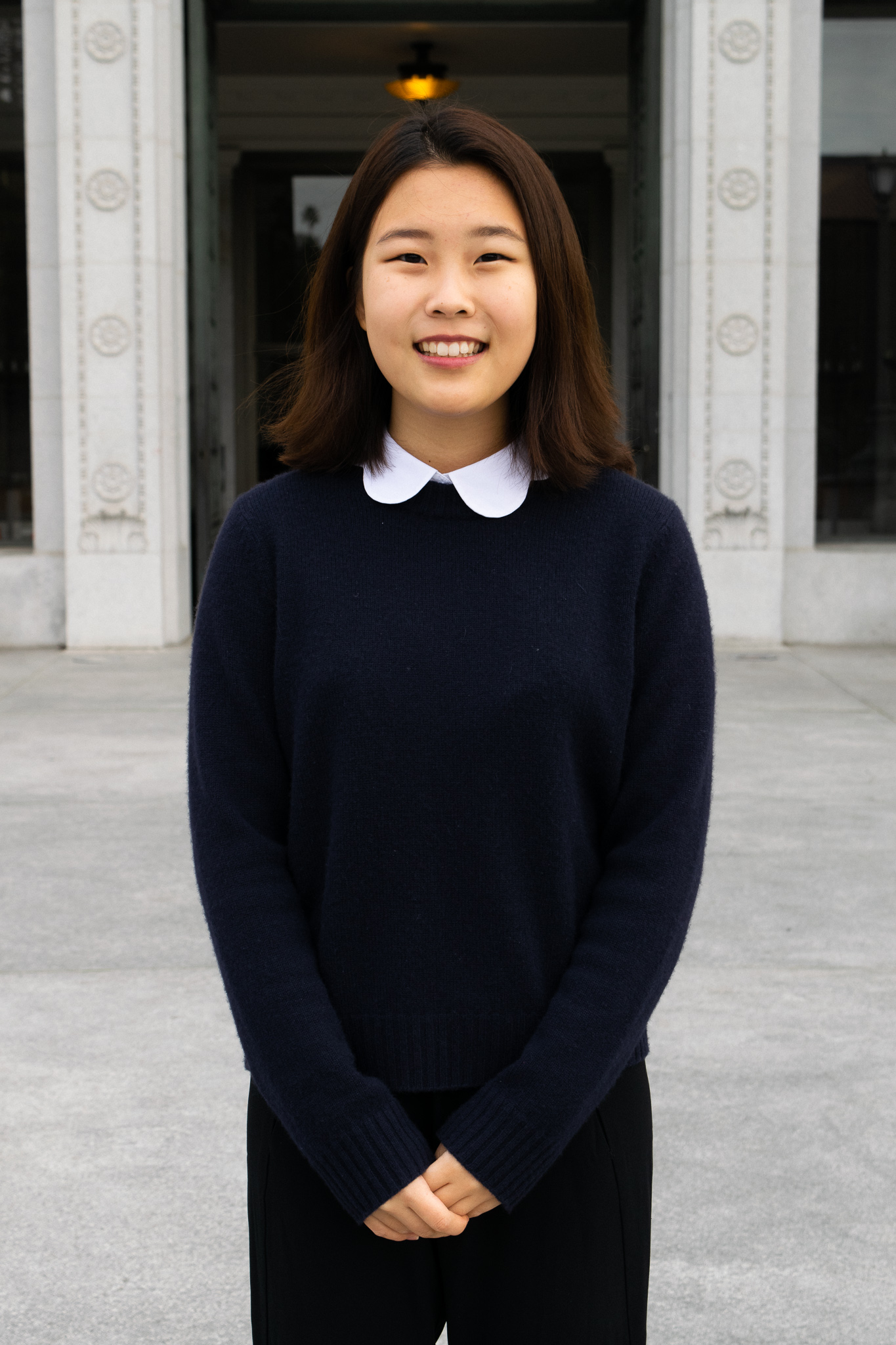 Samantha Kim is currently a freshman at the University of California, Berkeley. She is undeclared as of now but is intending to pursue a Cognitive Science major. As an international student, she is excited to engage with local businesses and her new environment here at Cal by writing for the Community column within Business Review at Berkeley. If not juggling 200 pages of reading and running around campus for back-to-back classes, Samantha is rewatching Friends and finding 1+1 boba deals (she is really excited about Yi Fang).